"GROUP EXPERIMENTS n02": an exhibition presented by the MARGIN OF ERAS GALLERY, NOVEMBER 2019
For our second experiment, we explore feelings of alienation, vulnerability and comfort. When do we feel loved? What makes us feel safe? And how do we cope when we feel a loss of control?
Results to be determined.
Curated by Roya DelSol
HARD TO LOVE
by Chloe with Tiana Smith
HARD TO LOVE follows the stories of five Black individuals as they candidly discuss the complexities of loving while Black, as well as their intersecting identities that at times make them feel "hard to love". It's about honest storytelling, empathetic listening, and the ability to hold judgement-free space. HARD TO LOVE shows us that every experience contributes to the raw and unfiltered Black experience, which is as diverse Black people themsleves.
Com(e)fort(h) you are loved
by Chason Yeboah
Com(e)fort(h) you are loved is a direct response to the short film HARD TO LOVE. Created as a vessel for healing and used as technology for intangible cleansing, this installation explores what it means to "feel" safe. Inside it holds tangible manifestations of comfort, including the "ShameMother" created to aid in the conscious observation and embracing of shame, and a quilt created with breasts woven to acknowledge our original form of comfort.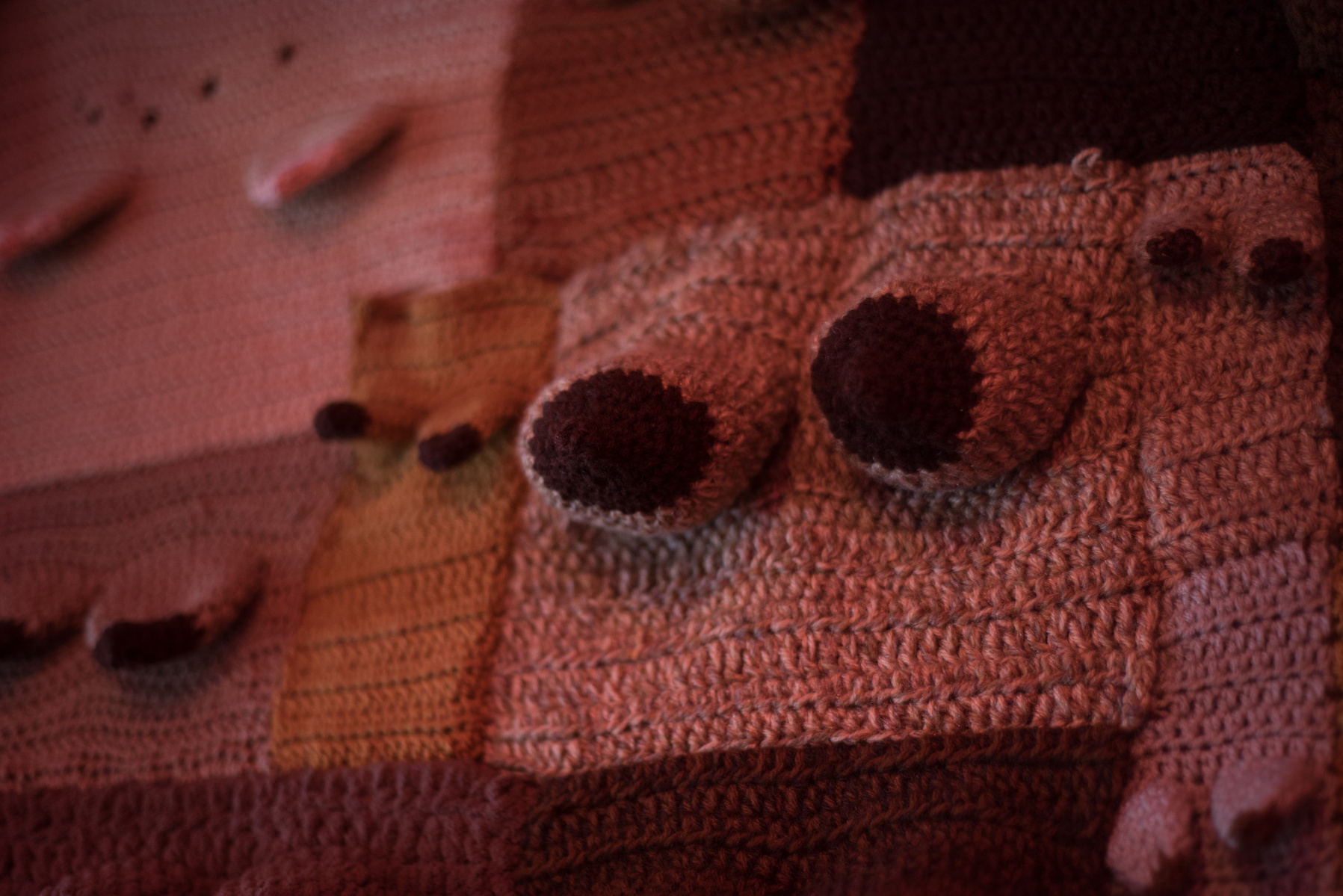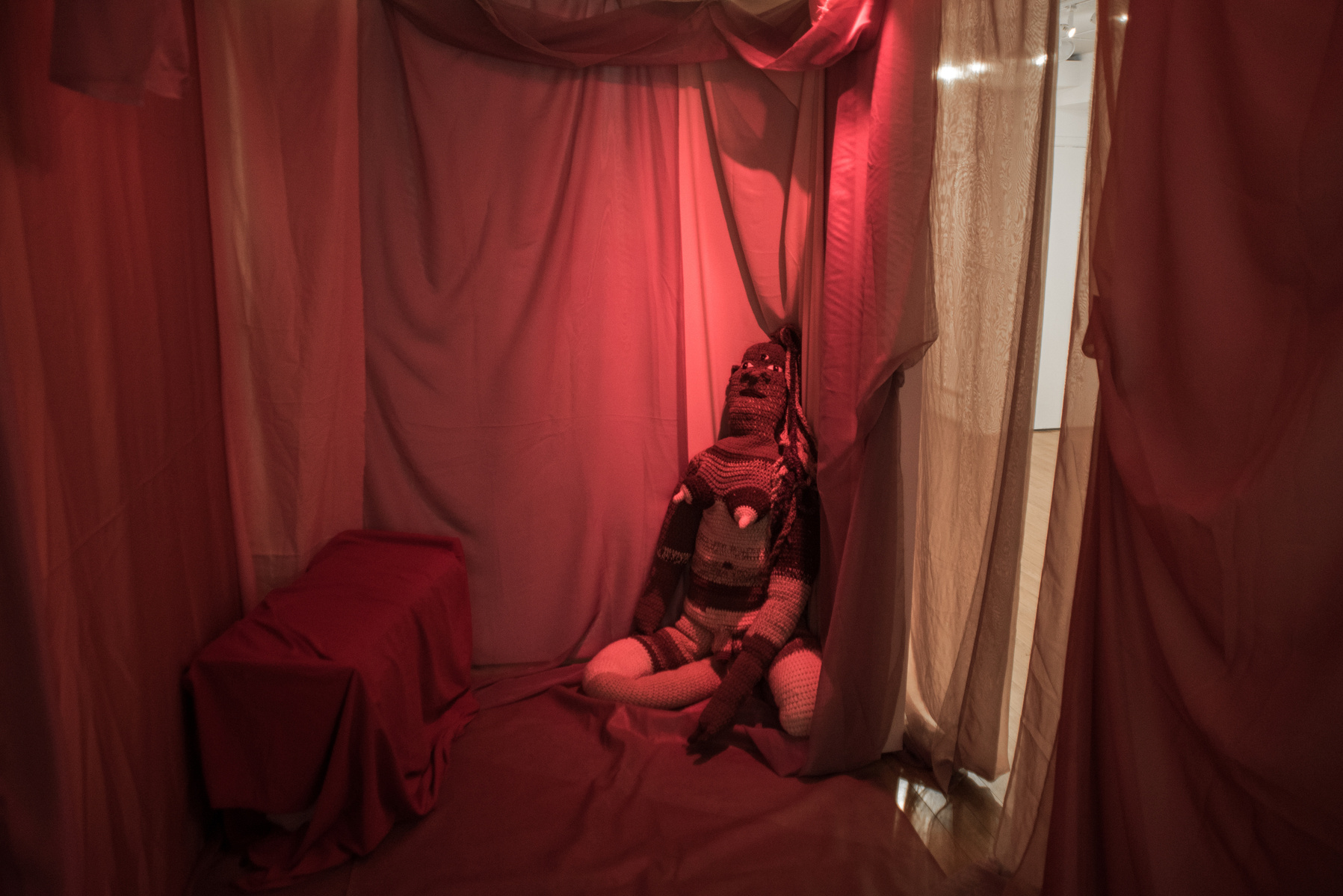 Involuntary Escapism
by Maia "Meech" Boakye
Maia "Meech" Boakye is a visual artist whose work observes the uncanny in the mundane, often looking at the domestic home and garden as a site of labour and leisure. Using a framework of the abyss, Involuntary Escapism explore how a shared experience of alienation under neoliberal capitalism can be a catalyst for political action.